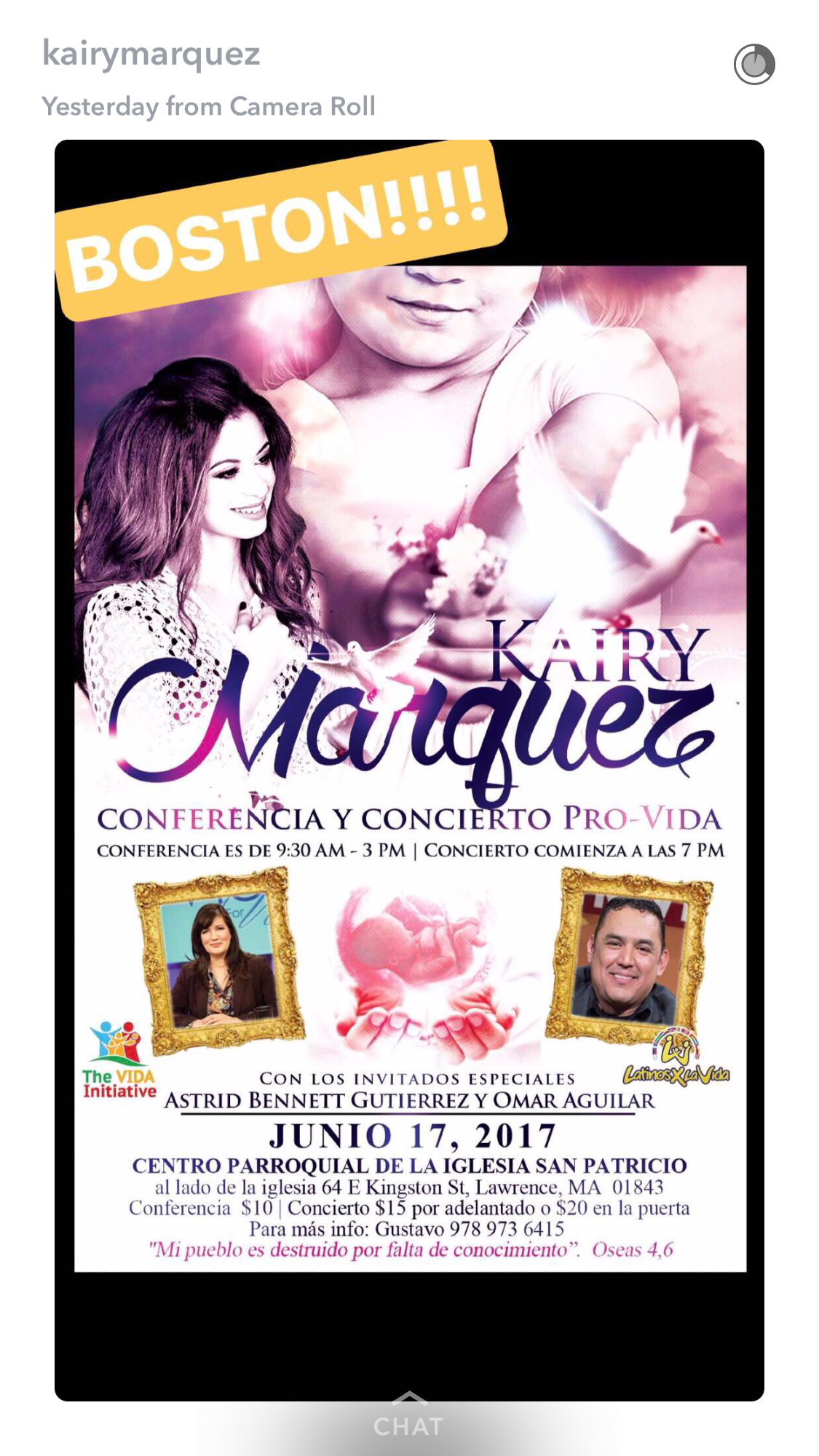 Conferencia Pro-Vida en Lawrence Massachusetts con Astrid Bennett Gutierrez Omar Aguilar y un concierto con nuestra hermana Kairy Marquez.
Se vende almuerzo.
https://m.facebook.com/ProLifeLawrence
https://prolifelawrence.eventbrite.com
St. Patrick Parish of Lawrence will host a prolife conference with special guests, Astrid Bennett Gutierrez, of The Vida Iniative and EWTN, and Omar Aguilar, of Latinos for Life. The focus will be on educating the community on what the prolife movement is all about. Also, there will be a separate concert with Kairy Marquez later at night. Please join us for this first ever event in the Merrimack Valley.
Lunch will be sold.
Tickets for the conference will be $10 per ticket. If interested in the concert only it will be $15 per ticket in advance or $20 at the door.